"Hundreds of foreign nationals face the death penalty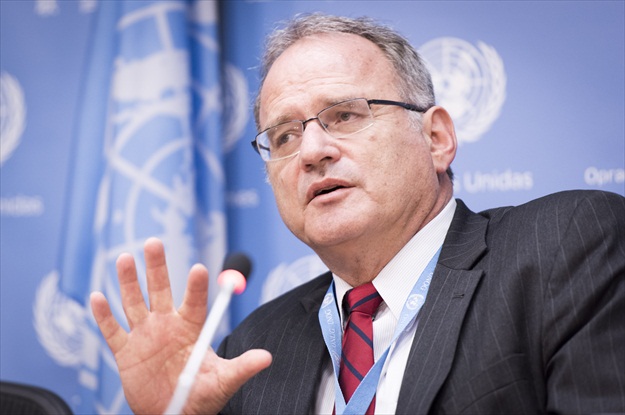 around the world after trials that may not meet the highest - or in some cases even the lowest - standards of fairness." United Nation Special Rapporteur On Extrajudicial, Summary Or Arbitrary Executions, Christof Heyns
In a report published on August 7, 2015, Christophe Heyns, the UN Special Rapporteur on Extrajudicial, Summary or Arbitrary Executions, highlighted the vulnerable position of non-nationals enmeshed in the legal systems of nations where they are not citizens. He cited Iran, where at least 1,200 Afghan citizens are facing the death penalty for drug crimes, as a particularly egregious example.
"Though nobody is suggesting that foreign nationals should be exempted from the law, they are often in a particularly vulnerable position and have little or no defense against the law enforcement systems of the countries where they find themselves. This is particularly the case with migrant workers," said Heyns. The foreign nationals who end up facing the death penalty abroad are often among the most vulnerable, and can find themselves exploited or scapegoated in some legal systems. Proceedings in which, for example, the defendant has not been provided with an interpreter or with legal representation as required, cannot be considered as fair, said the Special Rapporteur.
The case of Ali Esmai'li, documented by Abdorrahman Boroumand Foundation (ABF), is a case in point. Mr. Esmai'li was both a victim of and a witness to the harsh treatment of Afghan immigrants in Iran. After immigrating to Iran in 1979, he was subjected to discrimination based on his Afghan citizenship for years, including being denied medical treatment after having his fingers cut off in a work accident and being flogged for drinking alcohol. On February 17, 1995, Mr. Esmai'li was arrested for having an expired ID card and sent, along with scores of other Afghans to a detention center, Sefid Sang, located in a deserted area near the Afghanistan border in Khorasan Razavi Province, where immigrants were processed to be sent back to Afghanistan. The detention center is an infamous facility with very harsh conditions and little sanitation that hosts illegal and legal immigrants rounded up arbitrarily by the police and bused there at their own expense.
Esmai'li who was detained for 40 days, witnessed a riot and jailbreak after a detainee died from a beating by the guards on March 4, 1995. In a few hours, local authorities hunted down and shot those running away from the detention center. Esmai'li was one of several prisoners forced to gather their bodies, and, based on his account, they collected around 200 corpses. The riot and subsequent killings went unreported in the media. Whether or not there was any investigation or any of the officials responsible for the killing were held to account is not known.
Ms. Zahra, an Afghan immigrant born in 1979 and mother of two young children, is another witness to the unfair treatment of Afghans in Iran. On June 22, 2011, Ms. Zhara was arrested after getting into an argument and a fight with an Iranian woman, the spouse of a member of the Revolutionary Guards, while waiting in line for bread in Mashhad. Her crime was to stand up to a woman insulting and slapping her for buying too much bread. The ordeal that followed included an unfair trial, humiliation, 99 lashes, and one year imprisonment in Vakilabad Prison. Authorities also deprived her of visitation for nine months. According to Ms. Zahra, a number of her cell mates were Afghan citizens imprisoned for drug crimes who were subsequently executed. ABF has found no report of these executions in the available Iranian news sources.
The impunity with which Iranian authorities abuse immigrants is also illustrated by the case of Alireza Reza'i who was born in Tehran on March 20, 1991. Mr.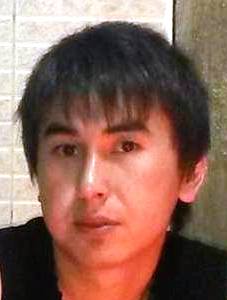 Reza'i lived in Afghanistan with his family between 2004 and 2015, when he returned to Iran to visit relatives before going to Europe. On September 19th, 2015, he, along with 8 family members, attempted to leave Iran for Turkey illegally, as he had entered the country without a visa. Border patrols arrested them all at the border in Chaldoran (in West Azarbaijan Province). While they were in detention at the border station, Mr. Reza'i was separated from his family. According to an eye witness interviewed by ABF, when they were reunited several hours later, he showed signs of being badly beaten and had difficulty walking. He also had difficulty breathing, but the family's plea with the authorities to take him to a hospital was ignored. Mr. Reza'i died on the morning of September 20th at the age of 24.
Adults are not the only immigrants who suffer abuse in Iran. On April 15, 2014, an Afghan youth, Janat Mir, was executed along with five other Afghan citizens. According to his brother interviewed by Radio Free Europe, Mr. Mir was 15 at the time of his execution. According to other reports, he was 17. In either case, the execution of anyone under the age of 18 or for acts committed while under the age of 18 is a violation of Iran's obligations under the International Convention on Civil and Political Rights and the Convention on the Rights of the Child, to which Iran is a signatory. The charge against Mr. Mir was announced as "drug trafficking," but little else is known about his trial. According to his brother, Mr. Mir did not have access to an attorney, and his body was never returned to his family.
"The real and lasting solution [to the abuse of foreign nationals] is the progressive abolition of the death penalty," Christophe Heyns said.
"No state should practice this archaic form of punishment today – and all States have an interest in ensuring that it is abolished worldwide, not only because their citizens may face execution overseas, but also because the use of the death penalty is an affront to the right to a dignified life of everyone everywhere."
In the absence of the global abolition of the death penalty, the UN Special Rapporteur recommends a number of interim steps to protect foreign nationals from abuse, including:
A moratorium on the death penalty in states where it is still in use, in order to provide space for the consideration of its abolition
In states where the death penalty is still in use, it should be used only in cases of the most egregious crimes, specifically those that involve intentional killing
Law enforcement officials must inform any detainees they suspect may be foreign nationals of their right to contact their embassy or consulate, and the UN should provide guidance to states so that they can best assist any of their nationals detained abroad
States that do not impose the death penalty should be aware of the prohibition of transferring prisoners to states where they would be in danger of being executed and should take all possible steps to ensure that their citizens abroad are not subjected to the death penalty
Assistance to states in combating drug crimes "must begin with the assertion that the imposition of the death penalty for drug offences is a flagrant violation of international law"
Heyns' report also addressed recent developments in the forensic sciences, which play a key role in investigations into arbitrary, summary and extrajudicial killings, both in their immediate wake and in cases where evidence arises months or years later. The importance of the role of forensic science in this process was recognized in the United Nations Manual on the Effective Prevention and Investigation of Extra-Legal, Arbitrary and Summary Executions, one of the documents establishing the Special Rapporteur's mandate. Recognizing the discrepancy between the manual, written in 1991, and the current state of forensic science, Heyns has begun a process to update the manual and submit a revised manual to the United Nations for approval. Heyns notes that the internationally protected right to life has two components, the right to the prevention of the arbitrary deprivation of life, and the right to a thorough and impartial investigation into such a deprivation should it occur so that the parties responsible are held accountable. A lack of accountability is itself a violation of the right to life.
Click here to read Heyns' report in full. Abdorrahman Boroumand Foundation Washington DC November 6, 2015