"The honorable judge did not provide any explanation whatsoever regarding his guilty finding, nor about how and why the charges had been brought against me [in the first place], based on what witness testimony, and what objective or subjective evidence. He simply did not consider it important."
From Mohammad Ali Savari's complaint to the Judges' Disciplinary Court
April 15, 2005 was a watershed moment in the protests of our Arab compatriots of Khuzestan Province. The protests opposed the government's discriminatory and organized policies against the region's Arab population, consisting of territorial mobilization and modification of the population's makeup; expropriating fertile lands and expelling the native population; expansion of shantytowns and homelessness; and suppression of Khuzestani Arabs' cultural, social, and linguistic identity. These protests were also a reaction to the letter ascribed to the then-President's Chief of Staff, planning the modification of the region's ethnic population. The demonstrations that had started in the city of Ahvaz quickly spread to other cities of Khuzestan with mainly Arab populations, and continued for at least ten days. Security and military forces violently quashed these protests, causing the death and injury of dozens of Khuzestani Arab citizens. In the following days, months, and years, these forces continued to intimidate, arrest, torture, and execute Arab citizens.
Ten years after these events, the leaders of the Islamic Republic have yet to show a willingness to address and resolve the issues. The regime's policies continue to be centered on violent suppression of the Province of Khuzestan's Arab citizens' protests, which continue to occur periodically. The last round of suppression of these protests resulted in the arrest of dozens of young protesters, after Yuness Asakereh, a poor street vendor from the city of Khorramshahr, set himself on fire in March 2015 and subsequently died of his injuries. This year, much like previous years, on the eve of the anniversary of the 2005 protests, there is a heightened police presence and oppressive atmosphere throughout the region, including in Ahvaz and Hamidieh. Security forces have already arrested dozens of youth and civil and cultural activists.
The Government's violent treatment of the protestors on April 15, 2005 resulted in a series of violent events. In one year, the cities of Ahvaz, Abadan, and Dezful were subjected to several bombings, killing at least 22 people and injuring more than a hundred others. No group officially accepted responsibility for the Ahvaz bombings. However, a video recording was distributed in the name of Katibeh Shohadaye Mohiuddin Al Nasser ("Mohiuddin Al Nasser Martyrs Brigade") and Harakat Al-Nazal Al-Arabi Le-Tahrir Al-Ahvaz ("Ahvaz Arabic Liberation Movement"), showing some of the bombings, including the explosion in front of the Natural Resources Organization building and oil pipeline explosions. In the televised confessions of a number of those arrested, broadcast several times on local TV and on Iran's English language Press TV, 10 of these individuals declared themselves members of Katibeh Shohadaye Mohiuddin Al Nasser (the military wing of the Al-Nazal movement). In subsequent years, Harakat Al-Nazal officially accepted responsibility for some of the oil pipeline explosions.
Government officials never accepted that these bombings were connected to the suppression of Khuzestan's protest movement. In multiple, and sometimes contradictory, statements, the authorities attributed responsibility to "those loyal to the previous regime, residing in England," "Fugitive SAVAK (the Shah's security and intelligence apparatus) members, and family members of the destroyed Monafeqin (MKO)," "Wahabis," "secessionists," and/or to groups affiliated with foreign countries including the Great Britain. Following the Ahvaz bombings, dozens of the region's Arab citizens were arrested and charged with participation in the bombings. According to the Ahvaz prosecutor, a total of 4 cases implicating 45 defendants were opened in the Ahvaz Islamic Revolutionary Court's Special Branch. Iranian Judiciary officials referred to these cases as "Ahvaz Bombing Cases". Some of the defendants and their families strongly protested against labelling their cases as "bombing cases" and pointed out that no bombing charges were brought against them in Court. In closed door trials, the Ahvaz Islamic revolutionary Court sentenced the defendants to death and carried these sentences out for at least 20 of them. Dozens of other Arab Iranian citizens were sentenced to long prison terms.
On the occasion of the 10th anniversary of Ahvaz protests, the Abdorrahman Boroumand Foundation (ABF) is publishing the stories of 20 Arab Iranians executed in relation to Ahvaz cases, along with the testimonies of two witnesses and a short report that provides extensive evidence of a systematic breach of the defendants' rights in violation of Iran's international obligations under the International Covenant on Civil and Political Rights as well as domestic criminal laws and procedures at all stages of adjudication. ABF reminds the government of Iran of its obligations under international law and points out that the nature and gravity of the charges brought against the defendants do not justify the violation of the inalienable rights of the accused.
Mohammad Ali Savari was 38 years old, married, with five children, a tenured English teacher in the Ministry of Education, and a member of the Vefaq Party and of Shams-e Jonub and Imam Ali Fund cultural organizations. He was one of dozens of Ahavaz' Arab activists who, along with two of his brothers, spent 10 months in an Ahvaz Information Administration's solitary confinement cell in connection with the "Ahvaz Bombings Case." He was under great pressure during detention, was repeatedly tortured, and was eventually hanged along with his brother, Jafar Savari, on September 11, 2007.
Mr. Savari was one of a handful of defendants who got an opportunity to write a protest letter to the Ahvaz Islamic Revolutionary Court, in which he stated that his confessions were obtained under circumstances caused by "mental and psychological anxiety and stress due to extreme and tremendous physical and psychological torture"; he officially denied those confessions. In an official complaint lodged against the ruling judge with the Judges Disciplinary Court, Mr. Savari further protested the violation of procedural rules by the judge and the interrogators. The complaint was never heard. It contains, however, references to the conditions of adjudication, and the judge's illegal conduct:
"From the moment I had been arrested until that very moment I had not met with my attorney even for an instant; he denied my attorney's request to hold a confidential or non-confidential meeting with me, prior to the trial … I did not even know who my co-defendants were and I had not seen them. It was only upon going to prison, and that's after the trial, that I met them and learned of their names, charges, and sentences. I was fearful of the Ministry of Information representative's presence in the courtroom. I therefore did not trust the judge, whom I considered to be merely an Information interrogator… The honorable judge did not provide any explanation whatsoever regarding his guilty finding, nor about how and why the charges had been brought against me [in the first place], based on what witness testimony, and what objective or subjective evidence. He simply did not consider it important."
From Mohammad Ali Savari's complaint to the Judges' Disciplinary Court
The Islamic Republic's security and judicial apparatus used public anger over terrorist bombings in Khuzestan, especially during the month of Ramadan, as an excuse for the closure and eradication of newly-created Arab civil institutions and parties. In their short period of activity in the early 2000's, these institutions had gained tremendous popularity among the region's Arab population, so much so that in City Council elections in several Khuzestan towns, a majority of the seats were won by the candidates presented by these institutions. Among the steps taken by judicial and security forces against Arab activists and civil society were: declaring the al-Vefaq Party, as well as cultural organizations such as Shams-e Jonub in Ahvaz and al-Havar in Ramshir, officially illegal; closing local and student publications such as the high circulation newspaper Hamsayeh-ha; and arresting, trying, and in some cases executing these legal parties' and institutions' activists.
After enduring years of solitary confinement and incarceration, a number of the defendants in the "Ahvaz Bombings Case" lived to give first-hand accounts of torture and denial of their rights by the Ahvaz Revolutionary Court and the Judiciary Branch in interviews with ABF. Mr. Owdwh Afravi, holder of a Master's Degree in psychology and retired psychologist of Ahvaz' Golestan Hospital, who spent six months in Ahvaz' Information Administration detention center and close to 9 years in exile in Ardebil Prison. Mr. Afravi talked about the extreme pressure exerted on prisoners and detainees in order to extract false confessions: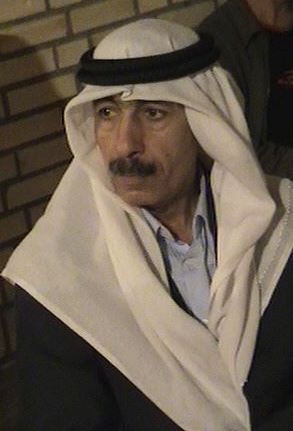 "They said anything they wanted: insults, cuss words, humiliation. They beat me so badly the first week that I couldn't even get up and go to the bathroom. They had broken my ribs, my whole body was bruised, my face was swollen, my vision was affected, my teeth were loose… They kept saying: 'You are in contact with foreigners, you're the one who issued the orders for the bombings. You have to tell us who you were in contact with. What went on in your Koran lessons? Is it true that you were supposed to bomb apartments in Ahvaz?' And I would answer: 'Is any of this even logical? If there were an organization, wouldn't there be at least a seal, a weapon, a guideline book, a statement? What organization?! You didn't even find as much as a knife in my pocket. You found nothing but books in my home.' And they would simply continue to beat me." – Owdeh Afravi
Tofiq Hammadi, another Arab civil activist and defendant in the case, spent eight months in Ahvaz' Information Administration detention center and more than three years in Karun Prison and a mental hospital. Interrogators put him under physical and psychological pressure for six months in order to make him confess to participation in the bombings:
"He wanted me to say that I had bombed the Governor's Building. I mean, he had even drawn a sketch, he had drawn everything. He was even writing everything himself, that 'I had gotten the Fiat vehicle and parked it next to the Governor's Building, that I had gotten in the car with an individual who was the driver, I was sitting in the front and he was seated behind me'… They just wanted us to accept [the scenario]. They would take you to the torture room and would flog you with cables for two to three hours, and then they would bring you back for interrogation. The interrogator would write the question and would tell you what to write in response, and would then take your finger and sign then paper."
In his interview with ABF, Mr. Hammadi explained what was going on behind the scenes of some of the defendants' televised confessions: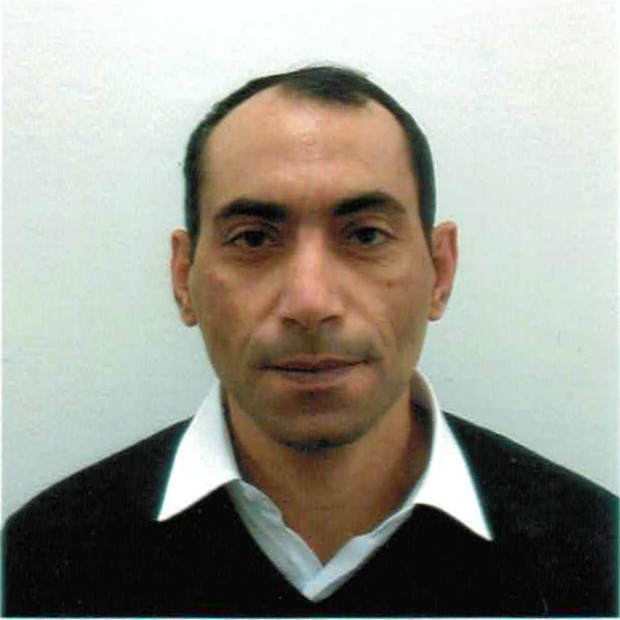 "Several people had come from the National Radio and Television to do the filming. There was a desk and some writing materials in one of the rooms, and they had pre-determined questions as well as answers. They said that we were supposed to express sorrow for what we had done and apologize to the people, and in the end, put our head on the table and cry. They had written a complete scenario… I refused and told them: 'Send me to court and come and film me there.' They beat me severely but I still refused to say what they wanted me to say because they wanted me to confess to something I hadn't done so they could execute me." – Tofiq Hammadi
Mr. Afravi, who was in one of the televised confessions, stated:
"One of them was sitting behind a desk and kept hitting my leg with a stick, telling me what to say and how to say it. They wanted something else and I said what I wanted to say. That was why they beat and tortured me for four or five nights, asking why I hadn't said certain things and why I had spoken a certain way."
The authorities did not provide the defendants in the case the opportunity to defend themselves. Some defendants did not have any contact with the outside world from the moment they were arrested until they were executed, not even a phone call to their families. Ali Afravi, 18, and Mehdi Navaseri, 20, were two of the Bombing Cases defendants who were hanged in public in Ahvaz' Kian Pars Square on March 1, 2006. According to Ali Afravi's family, he had no contact with his family from the day of his arrest on October 27, 2005, until he was executed, a period of about four months. They learned of their son's confessions and death sentence on television, the night prior to his execution. His father, who was incarcerated at the same time at the Information Administration detention center, was not informed of his son's fate until two months later.
Abdolreza Navaseri was another one of the defendants in the case who was tried and sentenced to death. At the time of the bombings in 2005, however, he was serving a 25-year sentence at [the city of] Tabas Prison. In a statement regarding Mr. Navaseri's re-trial, Human Rights Watch observed: "One of the wonders of the Iranian Judiciary is that it can accuse a person of carrying out bombings while he's in prison. That lays bare the arbitrariness of his conviction." (November 11, 2006).
In May 2006, in an open letter to the chief judge of Ahvaz Revolutionary Court, Branch Three, seven defense attorneys of the Ahvaz Bombing Cases, objected to the legal proceedings. They pointed out that they had been informed of the trial date only one or at most two days prior to trial, whereas the law requires at least 5 days' notice, and that it was not possible to study the case file and take notes on 800 pages of material in such a short time. Further, they had not been allowed to meet privately with their clients, and trial sessions had been conducted on an individual basis without the presence of other defendants and their attorneys, which was also against the law. (Attorneys' Letter).
In a letter to the Head of the Judiciary, Mr. Emadoddin Baqi, head of the Organization for the Defense of Prisoners' Rights, who had organized a campaign to defend the rights of the defendants in the case with the participation of local activists and the victims' families, objected to the sentences issued for nine of the defendants:
"Based on [our] information, some of them had no connection to any explosion. Apparently they were enticed by an individual who had delivered sound bombs to them and had tempted, encouraged, and instigated them to carry out the explosion; some of the defendants were not even aware of what was going on at all. Those defendants who had received delivery of the explosives had changed their minds [about carrying out the bombings] and had either left or hidden the explosives in other locations. What is amazing is that the individual about whom nine people have confessed and was the principle person in instigating [the defendants] and delivering the bombs [to them], is now living in the city of Ahvaz in the open, but those he misled and deceived have been condemned to death." (Emadeddin Baqi website, June 15, 2006).
In an interview (ILNA, June 25,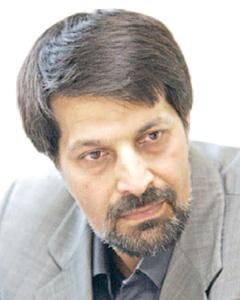 2006), Mr. Baqi objected to the fact that a 28- or 30–year-old judge, without sufficient [and proper] education [and experience] was given the power to decide whether the defendants lived or died. He emphasized that even when applying accepted legal and religious norms of the Islamic Republic itself, such death sentences should not have been issued.
Publishing dozens of statements, declarations, and calls to urgent action, international institutions including the U.N. General Assembly, the Human Rights Council, the European Parliament, the European Union, as well as international organizations such as Amnesty International, Human Rights Watch, and Ahvaz Human Rights Organization, protested the execution and mistreatment of the defendants in these cases and demanded an end to the executions. In August and November 2006, three U.N. Special Rapporteurs demanded that Islamic Republic authorities make clarifications regarding the Ahvaz bombings defendants' claims of torture and unfair trial. The government did not, however, reply to these letters. (U.N. Human Rights website, January 10, 2007).
The Bombing Cases defendants were not the only victims of these cases. Judicial authorities also arrested and/or tried their defense attorneys as well as human rights activists who had objected to illegalities and lack of due process. The trial of the defense attorneys by the Ahvaz Prosecutor's Office, Branch Seven, on charges of undermining national security, was protested by the U.N. Special Rapporteurs. (U.N. Human Rights website, January 10, 2007). Mr. Baqi was also arrested in October 2007 and sentenced to one year imprisonment by Tehran Islamic Revolutionary Court, Branch Six, for propaganda against the regime by supporting "Ahvaz terrorist activities, under the guise of defending prisoners' rights through sending letters to the Head of the Judiciary and the Information Minister, and forwarding a copy to anti-revolutionary websites." After Mr. Baqi's arrest, protests and follow-ups in defense of the defendants' rights in this case ceased inside Iran.
Subsequent to the execution of the Bombing Cases defendants, arbitrary execution of Arab activists continued through the leveling of very serious charges against them. Execution of Arab activists continued in May-June 2012, January-February and May-June 2014, including those of Hashem Sha'bani and Hadi Rashedi, teachers in the town of Ramshir and among the founders of al-Havar Cultural Institute. This is indicative of the ongoing policy of violent suppression through bringing very serious charges without a transparent, fair, and just adjudication process.
A number of factors have been instrumental in prolonging the reign of oppression in Khuzestan. Chief among them are the violent military activities, both real and alleged, of certain Arab groups against economic interests such as oil pipelines and refineries, and the absence of significant protest by civil activists and institutions against the widespread arrest, breaches of legal procedure, and harsh sentences issued to Arab citizens.
As a member of Iran's civil society, and pursuant to the International Covenant on Economic, Social, and Cultural Rights and to the Declaration on the Rights of Persons Belonging to National or Ethnic, Religious and Linguistic Minorities, ABF supports Arab Iranian citizens' demands to lead a life of dignity and to enjoy national resources and cultural and linguistic rights, especially as regards education, and the freedoms of speech, association and peaceful assembly. ABF demands an end to discriminatory practices based on race, ethnicity, religion, and sex, in Khuzestan's Arab regions. ABF emphasizes that the government and the judicial system bear direct responsibility for upholding international conventions, including the International Covenant on Civil and Political Rights, in dealing with individuals accused of serious crimes.
By documenting the stories of Arab Iranian victims of arbitrary executions in Omid, a memorial in defense of human rights, ABF recognizes the harm done to them, makes sure they are not forgotten, and stands by their survivors in their quest for justice and reparation.
Read the victims' stories:
Ali Afravi, Mehdi Navaseri, Ali Motaharinejad, Malek Banitamim, Abdollah Soleimani, Farajollah Ka'ab, Mohammad Ka'abpour, Alireza Asakereh, Zohrab Khalaf Khaziravi, Reysan Savari, Qasem Salamat, Majed Albughbish, Abdolreza Navaseri, Mohammad Ali Savari, Jafar Savari, Abdolreza Sanavati, Ahmad Moramazi, Hossein Asakereh, Abdolhossein Haribi, Zamel Bavi
—————————————————————
Declaration on the Rights of Persons Belonging to National or Ethnic, Religious and Linguistic Minorities:
"Article 4
1. States shall take measures where required to ensure that persons belonging to minorities may exercise
fully and effectively all their human rights and fundamental freedoms without any discrimination and in full
equality before the law.
2. States shall take measures to create favourable conditions to enable persons belonging to minorities to
express their characteristics and to develop their culture, language, religion, traditions and customs, except
where specific practices are in violation of national law and contrary to international standards.
3. States should take appropriate measures so that, wherever possible, persons belonging to minorities may
have adequate opportunities to learn their mother tongue or to have instruction in their mother tongue.
4. States should, where appropriate, take measures in the field of education, in order to encourage
knowledge of the history, traditions, language and culture of the minorities existing within their territory.
Persons belonging to minorities should have adequate opportunities to gain knowledge of the society as a whole.
5. States should consider appropriate measures so that persons belonging to minorities may participate fully
in the economic progress and development in their country."
International Covenant on Civil and Political Rights:
"Article 14
1. All persons shall be equal before the courts and tribunals. In the determination of any criminal charge against him, or of his rights and obligations in a suit at law, everyone shall be entitled to a fair and public hearing by a competent, independent and impartial tribunal established by law. The press and the public may be excluded from all or part of a trial for reasons of morals, public order (ordre public) or national security in a democratic society, or when the interest of the private lives of the parties so requires, or to the extent strictly necessary in the opinion of the court in special circumstances where publicity would prejudice the interests of justice; but any judgement rendered in a criminal case or in a suit at law shall be made public except where the interest of juvenile persons otherwise requires or the proceedings concern matrimonial disputes or the guardianship of children.
2. Everyone charged with a criminal offence shall have the right to be presumed innocent until proved guilty according to law.
3. In the determination of any criminal charge against him, everyone shall be entitled to the following minimum guarantees, in full equality: (a) To be informed promptly and in detail in a language which he understands of the nature and cause of the charge against him;
(b) To have adequate time and facilities for the preparation of his defence and to communicate with counsel of his own choosing;
(c) To be tried without undue delay;
(d) To be tried in his presence, and to defend himself in person or through legal assistance of his own choosing; to be informed, if he does not have legal assistance, of this right; and to have legal assistance assigned to him, in any case where the interests of justice so require, and without payment by him in any such case if he does not have sufficient means to pay for it;
(e) To examine, or have examined, the witnesses against him and to obtain the attendance and examination of witnesses on his behalf under the same conditions as witnesses against him;
(f) To have the free assistance of an interpreter if he cannot understand or speak the language used in court;
(g) Not to be compelled to testify against himself or to confess guilt.
4. In the case of juvenile persons, the procedure shall be such as will take account of their age and the desirability of promoting their rehabilitation.
5. Everyone convicted of a crime shall have the right to his conviction and sentence being reviewed by a higher tribunal according to law.
6. When a person has by a final decision been convicted of a criminal offence and when subsequently his conviction has been reversed or he has been pardoned on the ground that a new or newly discovered fact shows conclusively that there has been a miscarriage of justice, the person who has suffered punishment as a result of such conviction shall be compensated according to law, unless it is proved that the non-disclosure of the unknown fact in time is wholly or partly attributable to him.
7. No one shall be liable to be tried or punished again for an offence for which he has already been finally convicted or acquitted in accordance with the law and penal procedure of each country.
Article 26
All persons are equal before the law and are entitled without any discrimination to the equal protection of the law. In this respect, the law shall prohibit any discrimination and guarantee to all persons equal and effective protection against discrimination on any ground such as race, colour, sex, language, religion, political or other opinion, national or social origin, property, birth or other status.
Article 27
In those States in which ethnic, religious or linguistic minorities exist, persons belonging to such minorities shall not be denied the right, in community with the other members of their group, to enjoy their own culture, to profess and practise their own religion, or to use their own language."