United Nations
Mass arrests in Iran spark grave concerns from UN human rights experts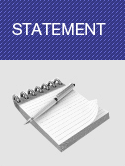 United Nations
July 7, 2009
Statement
Six United Nations human rights experts today voiced grave concerns about the mass arrests and ill-treatment of opposition supporters, clerics, journalists, students and others in the weeks following last month's contested presidential elections in Iran.
The experts issued a joint statement calling on the Iranian Government to uphold its international obligations to ensure that all citizens' human rights are protected and to allow independent scrutiny of the current situation.
"The six experts reiterate their grave concern about reports of killings, ongoing arrests, use of excessive police force and the ill-treatment of detainees," according to the statement, which was issued in Geneva.
Freedom of expression and peaceful assembly continue to be undermined and human rights defenders face an increasingly precarious situation, the experts said, despite previous warnings from senior UN rights officials about the possible use of excessive police force and violence used by some militia members during opposition protests in the wake of the election results.
At least 20 people have been killed and hundreds of others seriously injured in clashes with security forces since 12 June, the experts reported, and hundreds more people have been arrested after clashing with the police or the Basij militia.
"The experts recall that the use of force must be exercised with restraint and only once non-violent means have been exhausted," the joint statement said. "In addition, the use of firearms by the security forces is prohibited, except in self-defence or defence of others from an imminent threat of death or serious injury."
The statement questioned the legal basis for the arrests of journalists, human rights defenders, opposition supporters and demonstrators, saying it was unclear and therefore gave rise to fears of "arbitrary detentions of individuals legitimately exercising their right to freedom of expression, opinion and assembly.
"The majority of those arrested are reported being detained at Tehran's Evin prison, where many are being held incommunicado without charge or access to legal representation or their families. The experts are concerned about the risk of enforced disappearances given that the whereabouts of many of those arrested remain unknown."
The experts also voiced concern about interference with broadcasts and online coverage of protests, the expulsion of several foreign journalists and restrictions on the freedom of journalists to move and report freely, saying this had "stifled freedom of expression."
The statement was issued by: Manuela Carmena Castrillo, Chairperson-Rapporteur of the Working Group on arbitrary detention; Philip Alston, Special Rapporteur on extrajudicial, summary or arbitrary executions; Frank La Rue, Special Rapporteur on the promotion and protection of the right to freedom of opinion and expression; Manfred Nowak, Special Rapporteur on torture and other cruel, inhuman or degrading treatment or punishment; Margaret Sekaggya, Special Rapporteur on the situation of human rights defenders; and Santiago Corcuera, Chairperson-Rapporteur of the working group on enforced and involuntary disappearances.
The experts serve in an independent and unpaid capacity and report to the UN Human Rights Council, which is based in Geneva.