United Nations
Commercial Airlines and Conflict Zones: Recommendations of the Special Rapporteur on Extrajudicial, Summary or Arbitrary Killings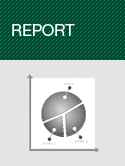 United Nations Human Rights Special Procedures
January 7, 2021
Report
From the preface of the statement:
On 8 January 2020, 176 persons lost their lives when their Ukraine International Airline (UIA) Flight PS752, en route from Tehran to Kiev, was struck by two Iranian missiles a few minutes after take-off from Teheran airport. The targeting of UIA Flight PS752 occurred in the context of heightened tensions between the Islamic Republic of Iran and the United States (US). This preventable tragedy raises the question of civilian air safety in the context of military tensions that may or may not have been recognised as amounting to an international or noninternational armed conflict.
This statement is produced on the occasion of the first-year anniversary of the disaster to present a range of recommendations to strengthen the protection of the right to life of passengers on board civilian airlines. The strike against Flight PS752 highlights the insufficiencies of the international conventions related to air safety, as presently interpreted and applied, when dealing with military actions against civilian planes. The conventions and current practices are inadequate both in preventing such attacks and in ensuring their proper investigation, should they occur.
Read the full statement in PDF form.