International Bill of Human Rights
General Comment No. 37: The Right of Peaceful Assembly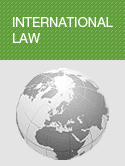 Human Rights Committee of the United Nations
July 27, 2020
International law
Adopted by the Committee at its 129th session (29 June to 24 July 2020).
From the Comment's introduction:
The fundamental human right of peaceful assembly enables individuals to express themselves collectively and to participate in shaping their societies. The right of peaceful assembly is important in its own right, as it protects the ability of people to exercise individual autonomy in solidarity with others. Together with other related rights, it also constitutes the very foundation of a system of participatory governance based on democracy, human rights, the rule of law and pluralism. Peaceful assemblies can play a critical role in allowing participants to advance ideas and aspirational goals in the public domain, and to establish the extent of support for or opposition to those ideas and goals. Where they are used to air grievances, peaceful assemblies may create opportunities for inclusive, participatory and peaceful resolution of differences.