United Nations
Reported torture of Iranian election protesters worry UN rights experts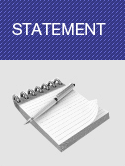 United Nations
August 13, 2009
Statement
A group of independent United Nations human rights experts voiced serious concern today over accusations of torture and rough interrogation tactics in connection with trials of protesters of Iran's disputed presidential elections.
The victims include lawyers, journalists and other human rights defenders, as well as members of the opposition who took to the streets to demonstrate over the results of the 12 June polls, according to the UN experts.
"No judicial system can consider as valid a confession obtained as a result of harsh interrogations or under torture," stressed Manfred Nowak, the Special Rapporteur on Torture.
"These confessions for alleged crimes such as threats against national security and treason must not, under any circumstances, be admitted as evidence by the Revolutionary Court," added El Hadji Malick Sow, the Vice-Chairperson of the Working Group on arbitrary detention.
Foreign media have been banned from covering the judicial proceedings and it is unclear whether the defendants have adequate legal counsel, noted the experts, which also include the Special Rapporteur on the situation of human rights defenders, Margaret Sekaggya.
The experts added that many detainees are kept without any communication with the outside world, without knowing the charges they face, medical treatment, legal assistance or family visits.
The group said they continue to receive reports of people dying in custody, and whose families are given false or contradictory information regarding the cause of death.