United Nations
UN Secretary General's Report on the Situation of Human Rights in Iran, June 2022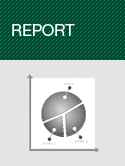 June 16, 2022
Report
From the report's introduction:

The present report is submitted pursuant to General Assembly resolution 76/178,
requesting the Secretary-General to submit an interim report on the situation
of human rights in the Islamic Republic of Iran to the Human Rights Council at
its fiftieth session. The report covers the period between 11 June 2021 to 20
March 2022.
Read the full report in PDF form.