United Nations
Written Statement Submitted by Reporters Sans Frontières to UN Commission on Human Rights on the Question of Civil and Political Rights, Including Freedom of Expression, 18 January 2002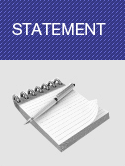 United Nations
February 13, 2002
Statement
UNITED NATIONS
Economic and Social Council
Distr.GENERAL
E/CN.4/2002/NGO/133
13 February 2002
ENGLISH
Original: ENGLISH/FRENCH
COMMISSION ON HUMAN RIGHTS
Fifty-eighth session
Item 11 (c) of the provisional agenda


CIVIL AND POLITICAL RIGHTS, INCLUDING THE QUESTIONS OF:
FREEDOM OF EXPRESSION

Written statement* submitted by the Reporters sans frontières international,
a non-governmental organization in special consultative status

The Secretary-General has received the following written statement which is circulated in accordance with Economic and Social Council resolution 1996/31.

[18 January 2002]


IRAN
On 1 January 2002 Iran had the sad record of being the biggest jail for journalists in the Middle East, with 18 media professionals behind bars (almost twice as many as in 2000). After their February 2000 defeat in the parliamentary elections, the conservatives launched a large scale offensive against the media. The consequences are serious: over 50 publications have been closed down (e.g. Asr-é-Azadegan, Fath and Iran-é-Farda) and dozens of journalists charged for "anti-Islamic propaganda", "spreading false news" and "insulting Islam", among other things.

In June 2001 the wife of a jailed journalist said that these arrests were "illegal" and that the prisoners had had "no opportunity to defend themselves". Apart from the arbitrary nature of these cases of detention, ordered by Judge Mortazavi, president of Court 1410, the so-called "press court", many friends and members of the families of detainees have also complained about conditions of detention: solitary confinement, lack of health care, visits forbidden, psychological pressure, etc.

During the past few years Iranians and particularly the youth have discovered satellite TV and the Internet. There again, government hardliners have not hesitated to take drastic action. In May, 400 cybercafés were closed down in Tehran. In October at least 1,000 satellite dishes (theoretically forbidden) were confiscated.
Eighteen journalists behind bars

On 27 November 1999 Abdollah Nouri, director of the daily Khordad, was arrested. The special religious court sentenced him on the same day to five years in jail and a fine of 15 million rials (about 8,000 euros). Abdollah Nouri was found guilty on 15 counts, including "anti-religious propaganda", "insults against Imam Khomeyni", "destabilising public opinion" and "relations with the United States".

On 22 April 2000 Akbar Ganji, journalist with the daily Sobh-é-Emrouz, was arrested at the end of a press court hearing. The journalist was charged for his disclosures on murders of opponents and intellectuals in late 1998, and for his articles in favour of Ayatollah Hossein-Ali Montazeri. He was also accused of participating in the Berlin conference on reform in Iran, judged anti-Islamic by the country's authorities. On 13 January he was sentenced to ten years in jail. In May his sentence was reduced to six months, on appeal. But on 15 July the supreme court quashed that decision, under the pretext of irregularities in the appeal procedure, and sentenced him to six years' imprisonment.

Khalil Rostamkhani, journalist with the Daily News and Iran Echo, was arrested on 8 May 2000. He appeared on 9 November before the Tehran revolutionary court. The prosecutor accused him mainly of being a "mohareb" (fighter against God). The journalist was released on bail on 16 November. On 13 January 2001 he was sentenced to nine years in jail. He remained free until 25 August when he was sentenced, on appeal, to eight years' imprisonment. On 11 October he was transferred from Evine jail in Tehran to the Bandar Abbas prison.

On 29 May 2000 Emadoldin Baghi, journalist with the daily Fath, was arrested after a trial in the press court. He was sentenced on 17 July to five and a half years in jail for "breach of state security" and "spreading false news". The journalist was accused of defending a modern view of Islam as regards the death sentence, in an editorial in Neshat in September 1999.

The director of Iran-é-Farda, Ezatollah Sahabi, was arrested on 26 June 2000 on orders from the Tehran revolutionary court following his participation in the Berlin conference. He was released on bail on 21 August but arrested again on 17 December and accused of "anti-government propaganda". On 13 January 2001 he was sentenced to four and a half years in jail. After visiting him in jail in February, his family said they were "shocked" by the physical and psychological state of the 75-year-old journalist, who was not even able to recognise them. In December his sentence was reduced to six months. Hassan Youssefi Echkevari, theologian and contributor to the monthly Iran-é-Farda, was incarcerated in Evine jail in Tehran on 5 August 2000 after participating in the Berlin conference in April. During his trial in camera in the special religious court, in October, he was accused above all of "subversive activities against national security" and of being a "mohareb" (fighter against God). On 1 January 2002 the verdict had still not been made public.

Hoda Saber, one of the editors of the banned magazine Iran-é-Farda, was detained on 28 January 2001. In July his sister, Firouzeh Saber, was detained for a few days for "refusing to collaborate" with the judicial authorities.

During a search on 11 March 2001 at the home of Mohammad Bastehnaghar (one of the leaders of the progressive opposition and journalist with Asr-é-Azadegan), Taghi Rahmani from the banned weekly Omid-é-Zangan, Hossin Rafaï and Saide Madani from Iran-é-Farda (a suspended monthly), Ali-Reza Redjaï of Asr-é-Azadegan, Morteza Khazemian and Reza Raïs-Toussi from Fath (a suspended daily) and Mohammad Bastehnaghar, were all arrested. According to the president of the Tehran revolutionary courts, they "were plotting against the Islamic government". Hossin Rafaï, Ali-Reza Redjaï, Morteza Khazemian and Mohammad Bastehnaghar were released but Taghi Rahmani, Saide Madani and Reza Raïs-Toussi are still behind bars.

On 7 April Reza Tehrani, editor-in-chief of the magazine Kian (suspended) and Fazlollah Salavati, editor-in-chief of the Ispahan weekly Navid-é-Esfahan (suspended), were arrested for "collaborating with counter-revolutionary groups". These persons were all close to the Movement for the Liberation of Iran (MLI), a progressive Islamist party, banned in March. On 17 April Fazlollah Salavati was released on bail. Reza Tehrani is still in jail.

On 9 May Hamid Jafari-Nasrabadi and Mahmoud Mojdayi, respectively editor and journalist with the student magazine Kavir, were detained in Tehran after being questioned for several hours by a judge of the press court. They were accused of writing an article judged "blasphemous" and "indecent". The court also ordered the suspension of the magazine.

On 25 June Ali Fallah and Babak Ghani-Pour, members of the editorial staff of the magazine Arman published at Yazd University in central Iran, were arrested following "complaints by several cultural and Islamic associations" in the same university.

On 10 November Issa Khandan, head of the society section of the two dailies Khordad and Fath was arrested on order of the clerical court. His wife has stated that she does not know the reasons for his arrest.

On 24 November Siamak Pourzand, who worked with Iranian radio stations based in the United States, was arrested. His arrest could be related to his position as director of the Majmue-ye Farrhangi-ye Honari-ye Tehran, the Tehran cultural centre where he received artists, intellectuals and writers. The journalist is known for his articles hostile to the Islamist regime.

On 31 December 2001 Ahmad Gabel was arrested by order of the special clerical court. As a journalist for Hayat-é-No, Ahmad Gabel also wrote editorials in many reformist publications and regularly gave interviews to foreign radio stations. He is known for being very critical of the conservative camp and particularly Ali Khamenei, the Guide of the Islamic republic.

The trial of ten journalists opened on 8 January 2002. Reza Alijani, Ezatollah Sahabi, Hoda Saber, Saide Madani (Iran-é-Farda), Taghi Rahmani (Omid-é-Zangan), Ali-Reza Redjaï, Mohammad Bastehnaghar (Asr-é-Azadegan), Reza Raïs-Toussi, Morteza Kazemian (Fath) and Ahmad Zeid-Abadi (Hamshari) are accused of "subversive activities against the state" and of "blasphemy", charges liable to the death sentence. Among these journalists, Reza Alijani, Reporters Sans Frontières–Fondation de France prize-winner in 2001, spent 295 days in prison. On 24 February 2001 the editor-in-chief of the suspended monthly Iran-é-Farda was arrested by security agents and then jailed on orders from the revolutionary court, without any explanation. He was released on bail on 16 December 2001.

Hundreds of cybercafés closed
In the period from 8 to 13 May 2001, about 400 cybercafés were closed in Tehran. The Iranian authorities gave cybercafés an ultimatum to obtain a "work permit and Internet operating licence" as soon as possible. Those who did not have approval from the Union of administrative machines and computers (a conservative-run body) could be forced to close down. After the election of Mohammed Khatami as president of the Islamic republic in 1997, hundreds of cybercafés opened in Tehran.

Hundreds of satellite dishes confiscated
In late October 2001 at least 1,000 satellite dishes were confiscated and 70 people arrested either for owning one or for installing them. These measures were intended to prevent access to foreign channels, especially opposition channels based in the United States. The latter reportedly broadcast pictures of demonstrations following football matches, which allegedly worsened the violence of the participants. In 1995 the Iranian parliament passed a law prohibiting satellite dishes with a view to "cleansing" Iran of Western influences. This law is not, however, strictly observed. Iranians hide their satellite dishes under canvas covers or disguise them in air conditioning systems.




---


*This written statement is issued, unedited, in the language(s) received from the submitting non-governmental organization(s).