The Judiciary
Mas'ud Hokmabadi Sentenced to Two Years in Prison for Theatre Festival Abstention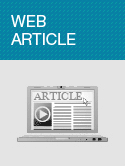 IranWire
September 7, 2020
Web article
(Note: the original title of this piece as it appeared on IranWire was "Two Years Prison for Abstaining from the Fajr Festival)
Mas'ud Hokmabadi, a theater producer and admin of the "Teatrkadeh" Telegram channel, has been sentenced to two years in prison by an appeals court.
Hokmabadi published a picture of Mashhad Prison on his personal Instagram account to break news of the fact the appeals court had upheld two years of the three year sentence the court of first instance had issued.
The theater producer had published the statement of a group who had abstained from participating in the Fajr theater festival in the wake of the Revolutionary Guards' shooting down, with two missiles launched from a base of theirs, of a Tehran to Kiev flight on January 8, 2020. He wrote he'll have to spend two years in prison: "Now that my going to prison has been finalized, the degree to which abstaining from Fajr entered into the incarceration and this verdict is maybe not that important. But for what it's worth, I never insulted Imam Khomeini, and I never acted against the regime."
The artist, a native of Mashhad, was arrested on January 18, 2020 by security agents. He was released on bail on January 22.
Hokmabadi had previously been sentenced to three years in prison on the charge of "propaganda activity against the regime" and "insult to the founder of the Islamic Republic" by the court of first instance.
In a message on the "Teatrkadeh" Telegram channel he manages, Hokmabadi wrote that "All of us in this beloved country of ours are potential criminals. Now we ought to see who (note I'm talking about a person here, not an institution or office or organization) decides, and when, to make this potential and actuality [and accuse us]."
Following the appeals court decision, Hokmabadi must wait for the Sentence Implementation unit to issue a statement.
Hokmabadi managed a production of "Swan Lake" which was nominated in ten prize categories at the 37th annual Fajr International Theatre Festival. It won the prize for best director, best actress, best music, and best movement design, and honorable mention for best actress, best makeup design, best light design, and best sound array.