United Nations
UN human rights chief shocked by violence in Iran, urges government to rein in security forces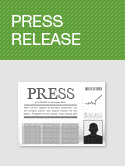 United Nations
December 30, 2009
Press Release
GENEVA - The UN High Commissioner for Human Rights Navi Pillay said Wednesday she was shocked by the recent violence leading to deaths and injuries in the Islamic Republic of Iran, and called on the Government to curb excesses by security forces.
"I am shocked by the upsurge in deaths, injuries and arrests," Pillay said. She added that, while the exact circumstances that led to at least seven dead, and many more injured, during and after the Ashoura religious commemoration last Sunday are still unclear, "the information available once again suggests excessive acts of violence by security forces and the paramilitary Basij militia."
"The Government has a duty to ensure that the violence does not escalate," she said.
The High Commissioner also expressed concern about continuing reports of arrests of political activists, journalists, human rights defenders and other civil society actors.
"People have a right to express their feelings, and to hold peaceful protests, without being beaten, clubbed and thrown into jail," she said. "Those who have been arrested, for whatever reason, must be accorded due process that is fully in line with international human rights standards and norms, including the International Covenant on Civil and Political Rights."
Iran is a party to the International Covenant on Civil and Political Rights which states that 'no one shall be subjected to arbitrary arrest or detention' (article 9), and everyone shall have the right to freedom of expression (article 19) and the right to peaceful assembly (article 21).